p r o j e c t :
M o n t p e l i e r s q u a r e

A delightful garden sq in Knightsbridge with a host of plants, areas and its very own micro ecosystem. First being employed as a gardener working for Spike Jackson who ran the garden contract, but after a few years taking on the running of the garden ourselves.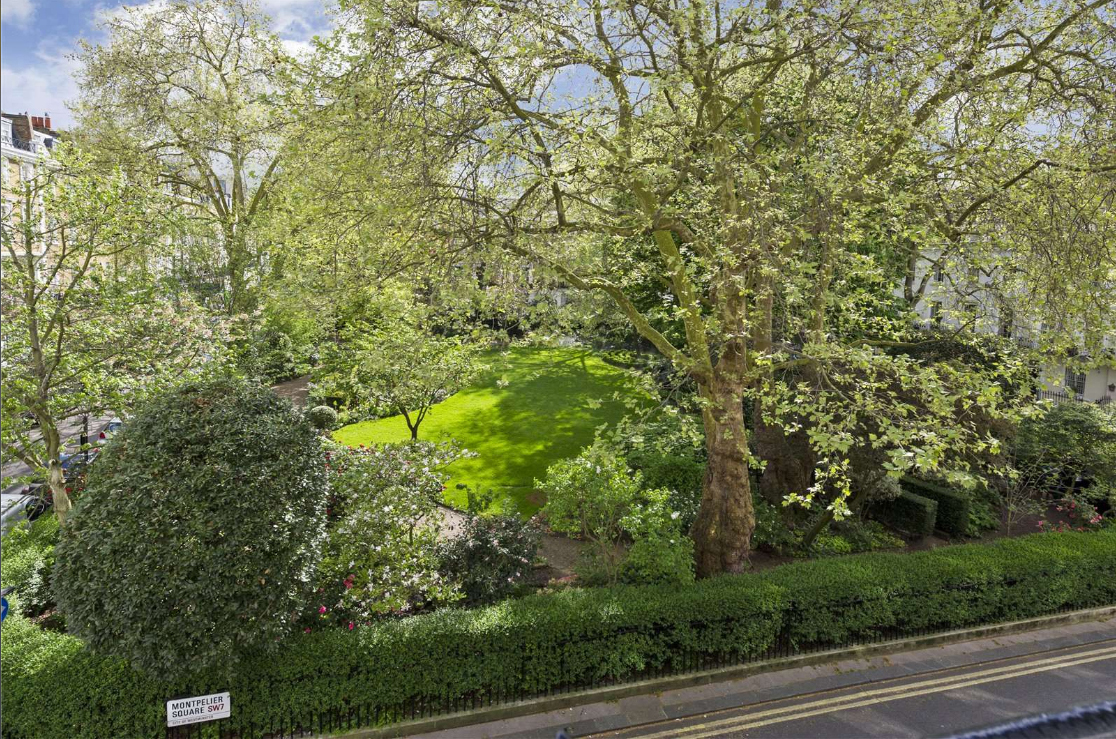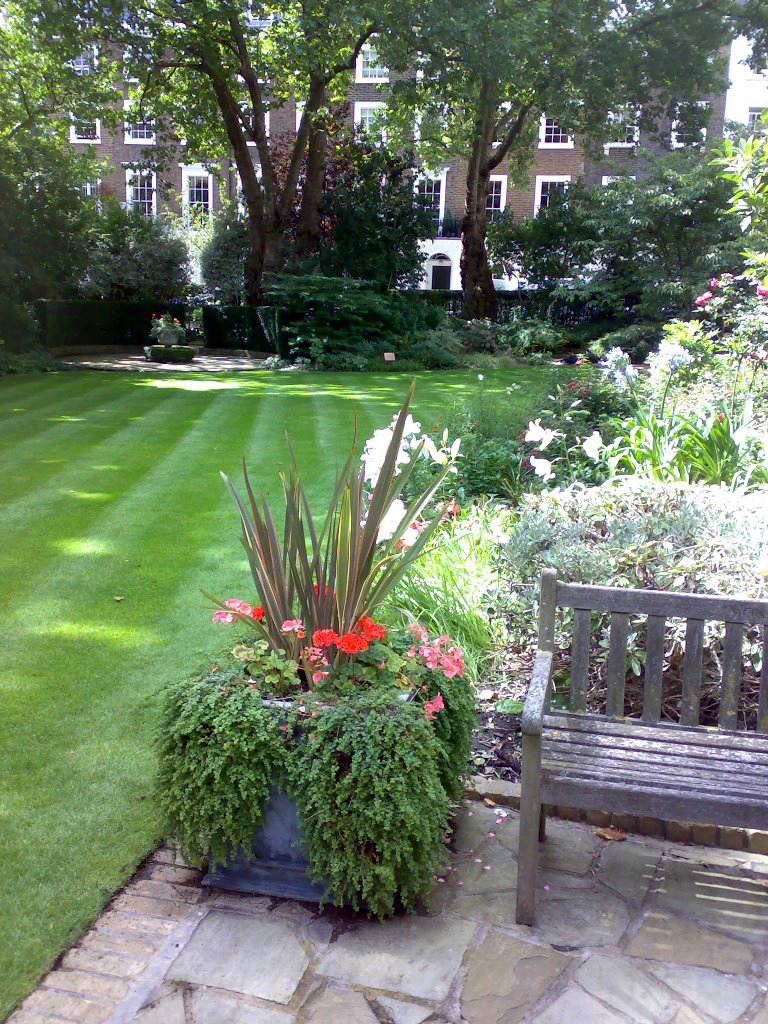 A traditional striped lawn and bench seating area sits in the heart of this little oasis not far from Harrods. Borders thrive with all year round interest shrubs, perennials and bulbs, under the sheltered shade of the London Plane trees and the expensive regency appartments on four sides.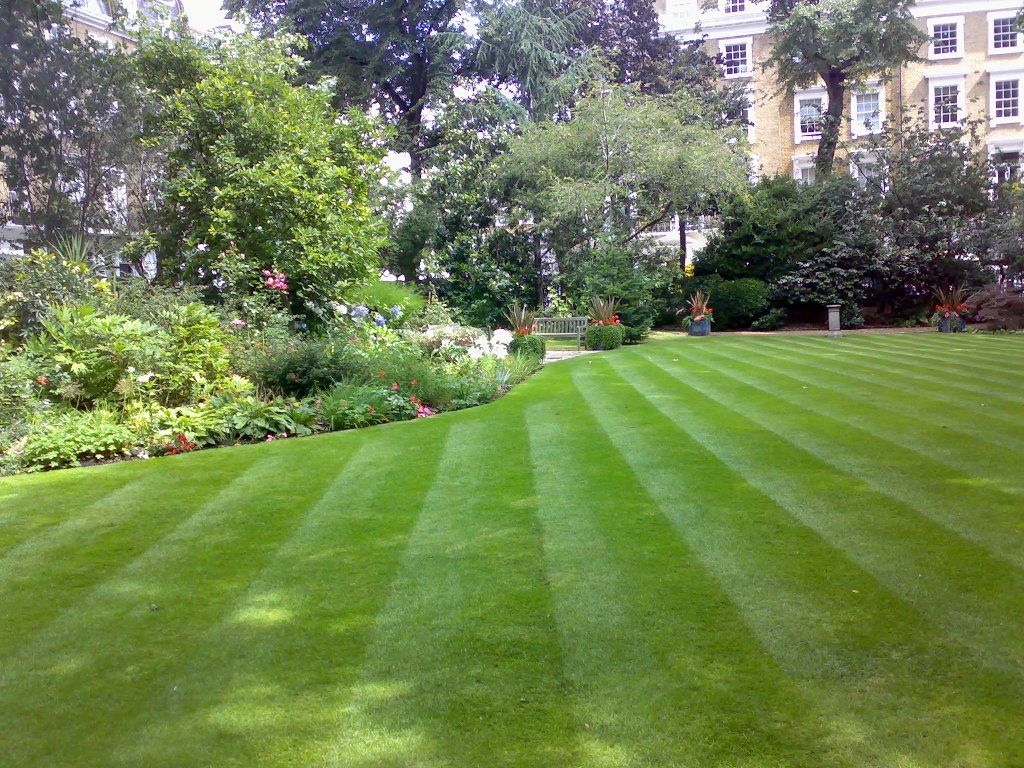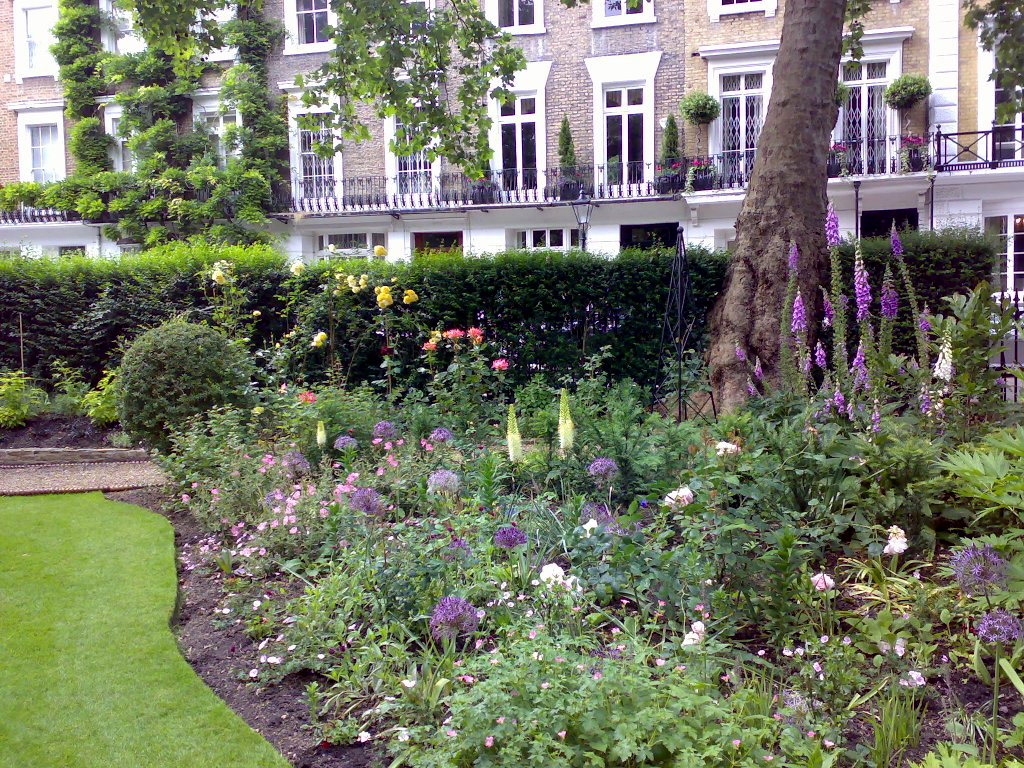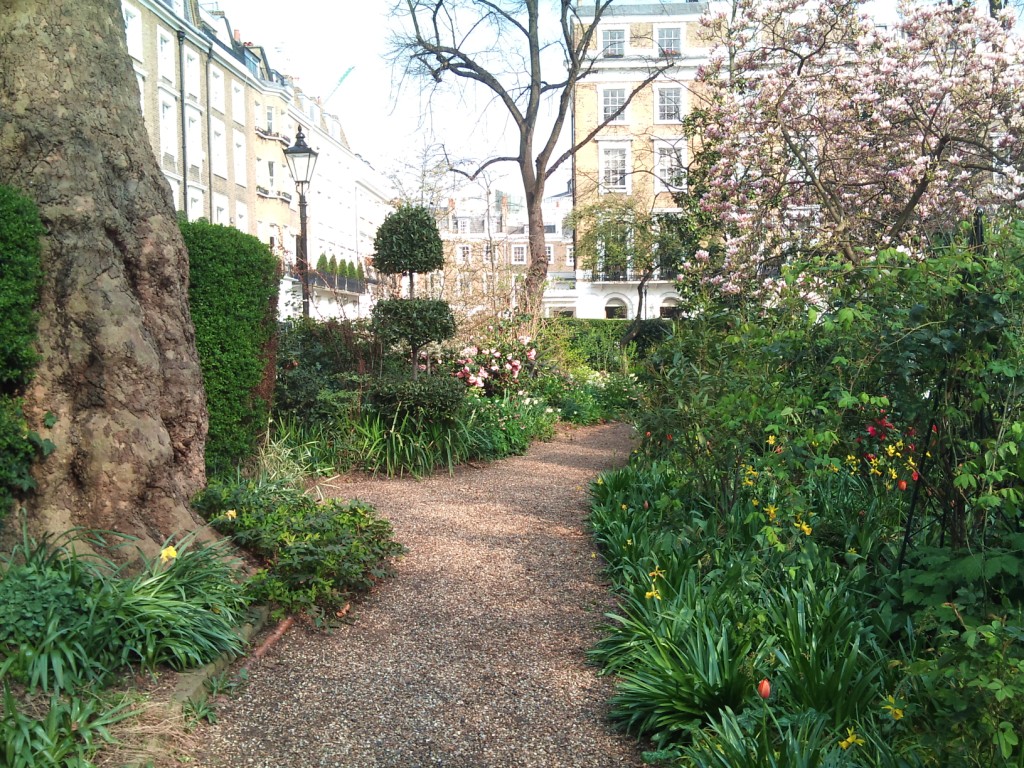 Even in winter, helebores, cyclamen and coloured stems and foliage sparkle and delight passers by who might catch a glimpse or the gated keyholders who seemed to rarely frequent this hidden horticultural jewel.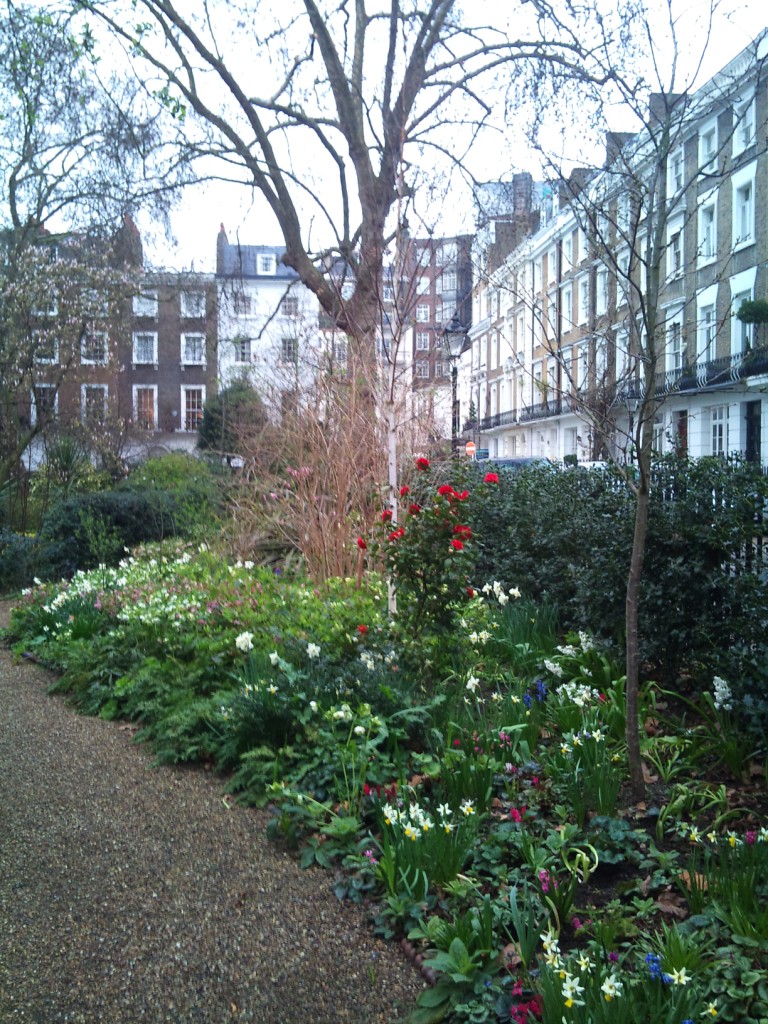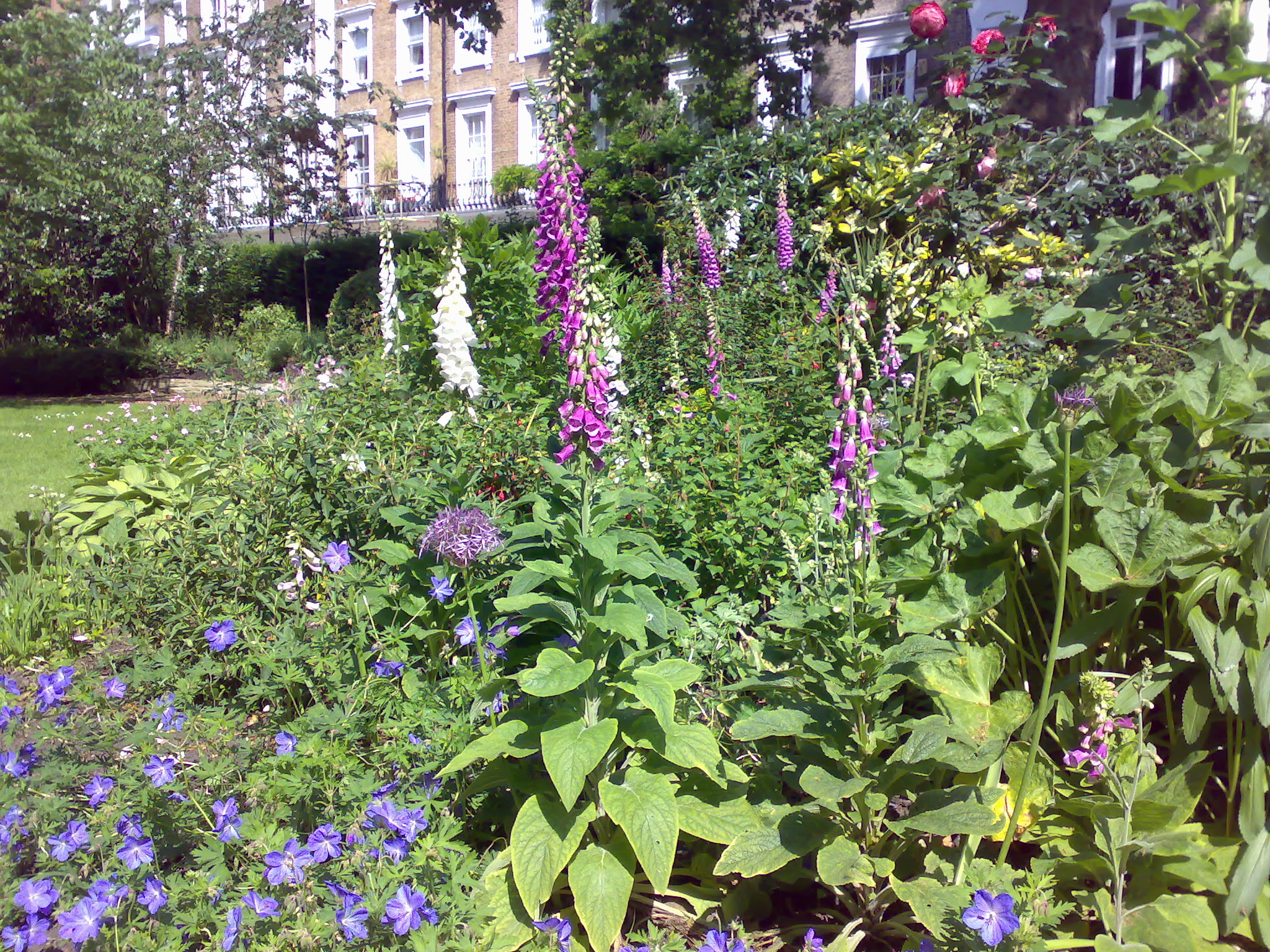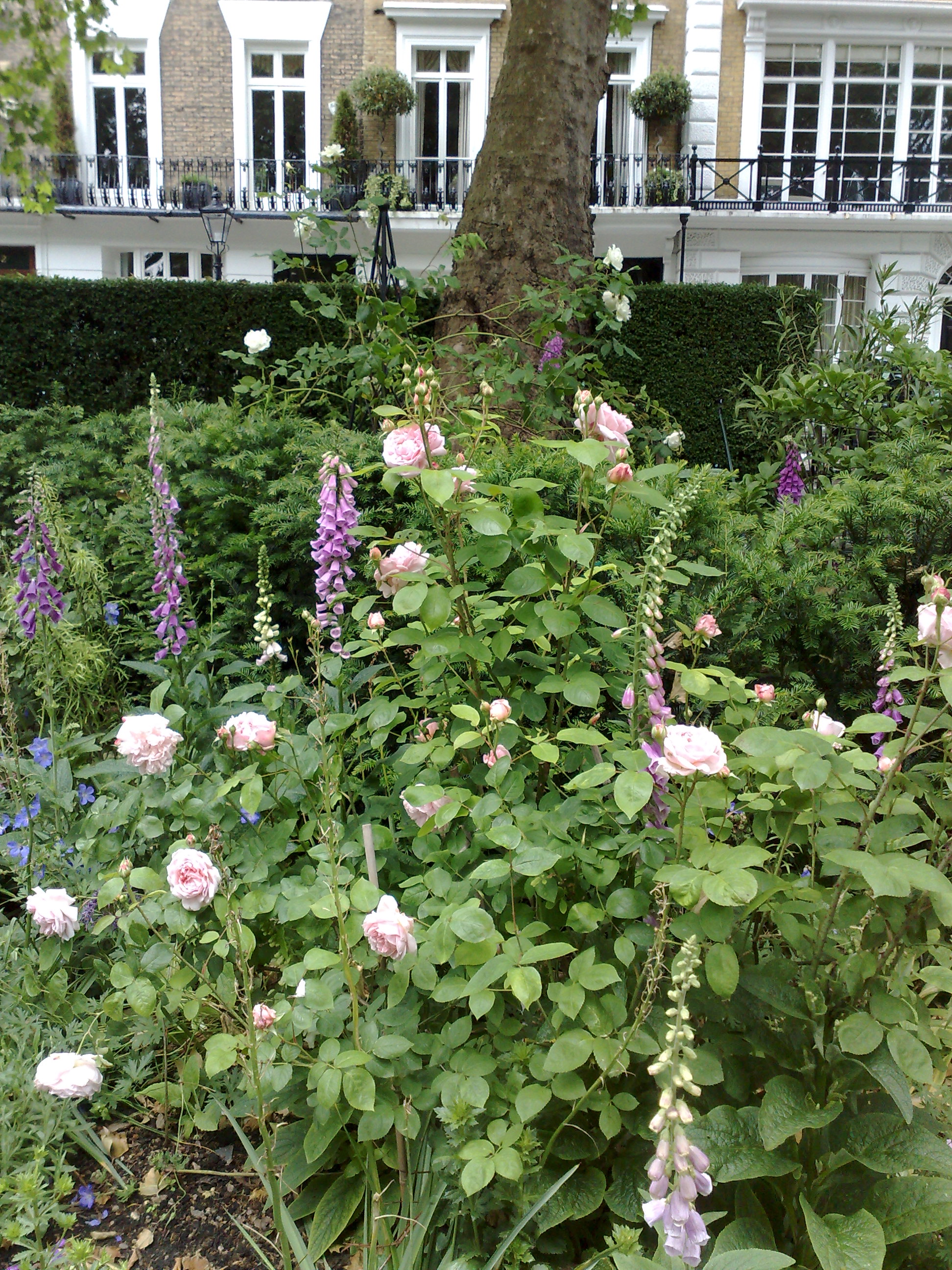 Snowdrops, Daffodils, Tulips, Bluebell (unfortunately only Spanish during our time) Camassia, Foxglove, Roses, Fox tail Lily, Allium, Hollyhock and countless others all display in turn throughout the season in the main borders whilst unsung groundcoverers and shrubs around the gravel perimeter path cover the soil and flower and seed everywhere quietly.