p r o j e c t :
f r o n t g a r d e n s

Front gardens are an opportunity to beautify and green the appearance of properties and places as well as meeting practical needs of vehicular/pedestrian access, and where required screening, shade, space deliniation etc...
Function and aesthetics can often be percieved to be at conflict with each other but need not be. Well thought out landscape design and well detailed hard and soft landscaping will always satisfy both the eye and the user. Here are a few examples of front gardens.
Recent work of a new perimeter brick wall and railings required softening and greening for this corner property positioned on a main road with people walking past regularly.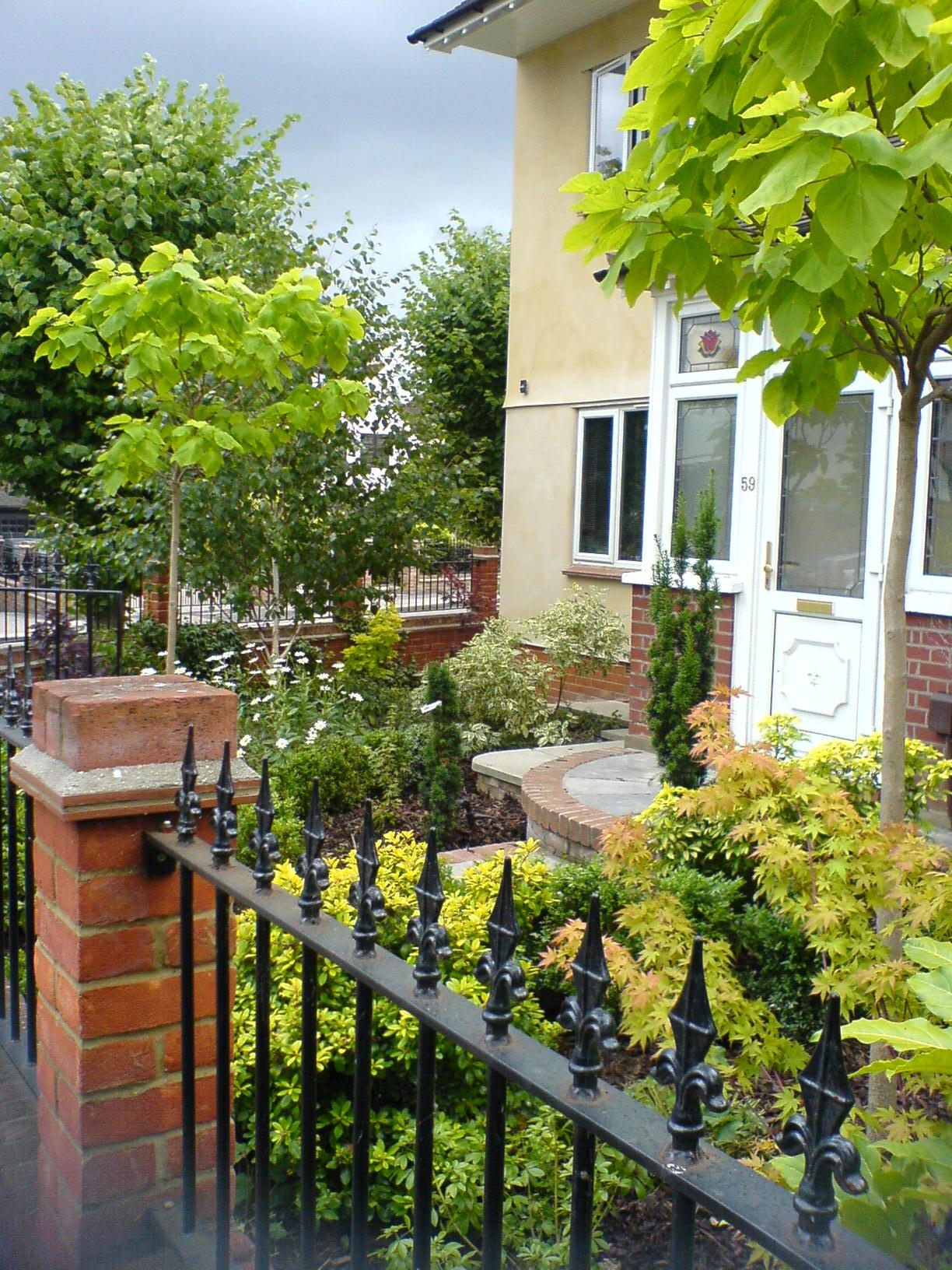 Prunable Golden Indian Bean trees frame the entrance whilst the purple, yellow and white flowers and foliage of taller groundcover shrubs bring the property alive with bright freshness.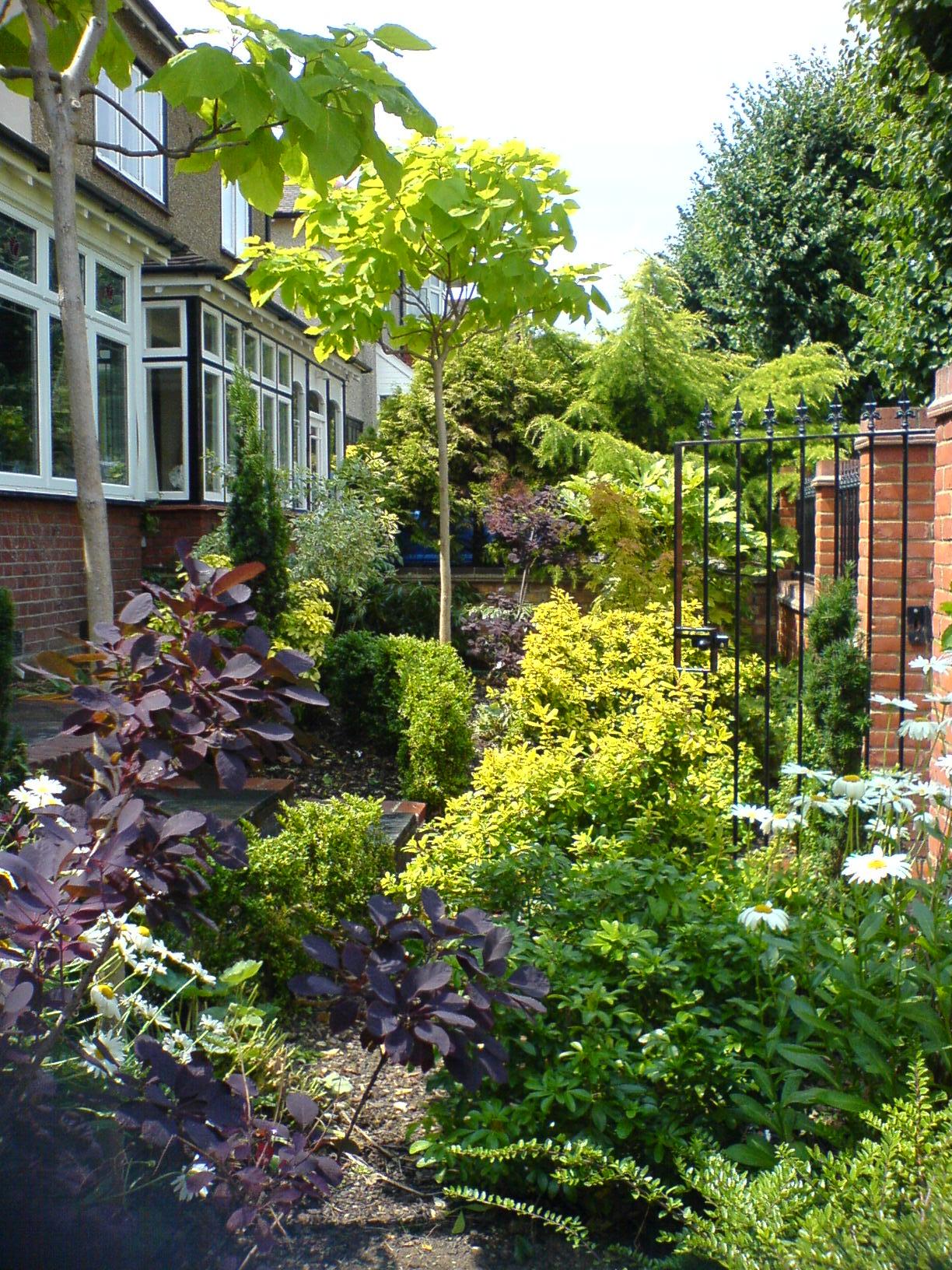 This front garden (below) required space for 3 cars and access to the front door as well as some screening and general improvements in appearance. Clay paviors carefully matching the red house brick edged the firm gravel drive and were laid on edge leading up to the entrance. Italian cypresses narrowly frame and set off the front whilst Portuguese laurel screen the side adjacent to the pavement.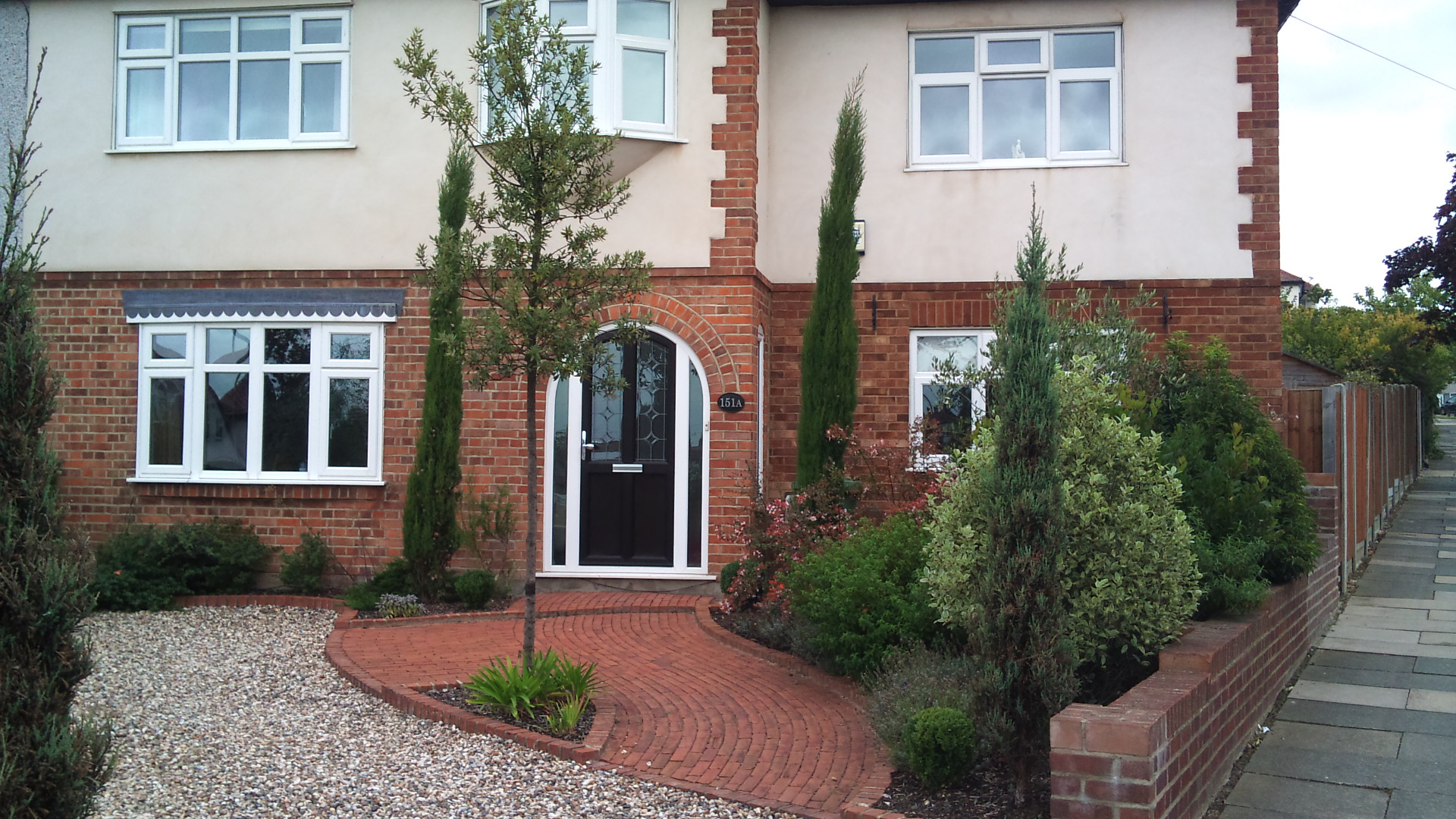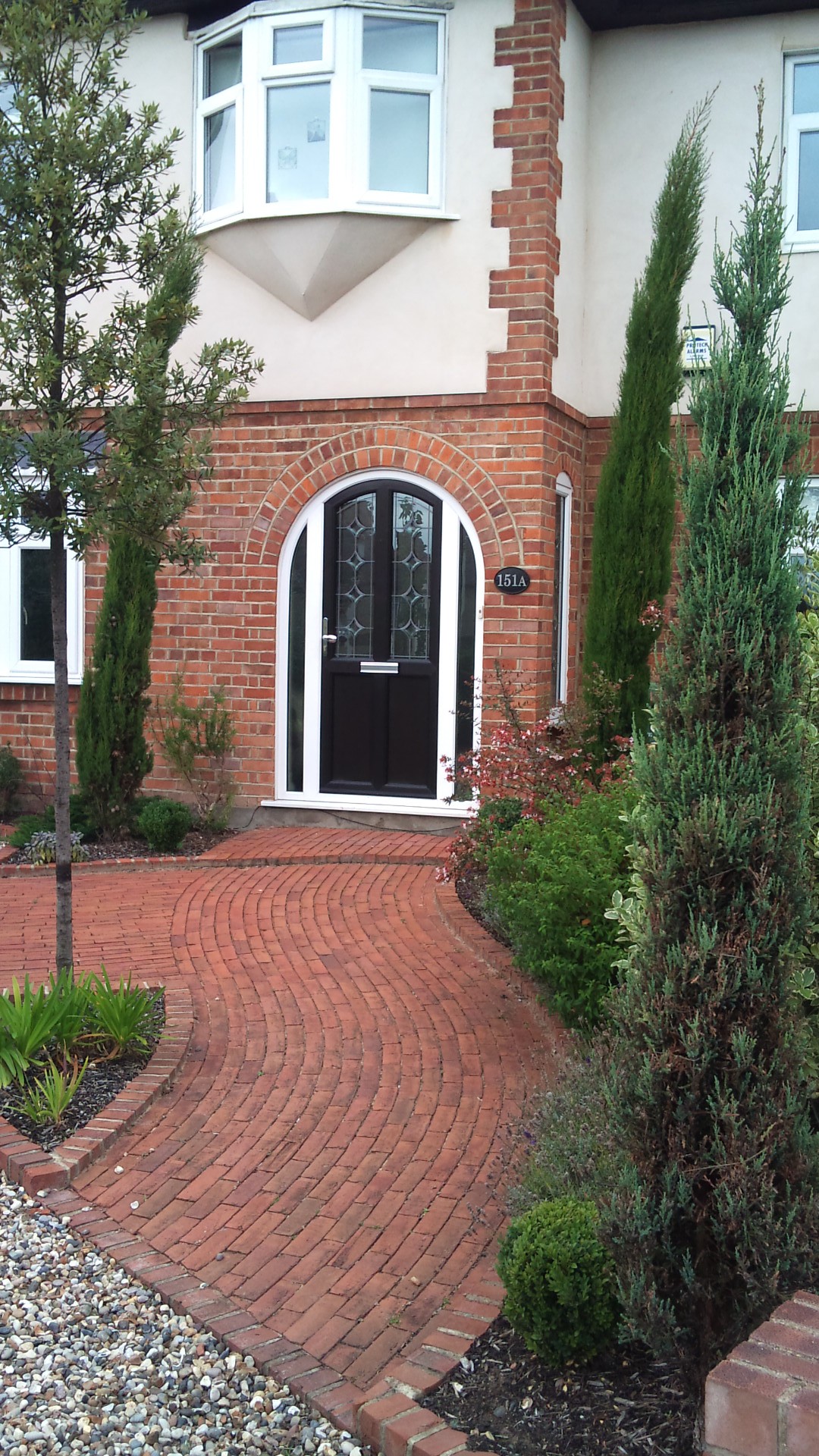 The car parking for this property (below) lies below a retaining wall that wraps around the side and front of the house which is next to a main road. Screening and enclosure were the main design issues here but a landscape that looked good all year round was also important.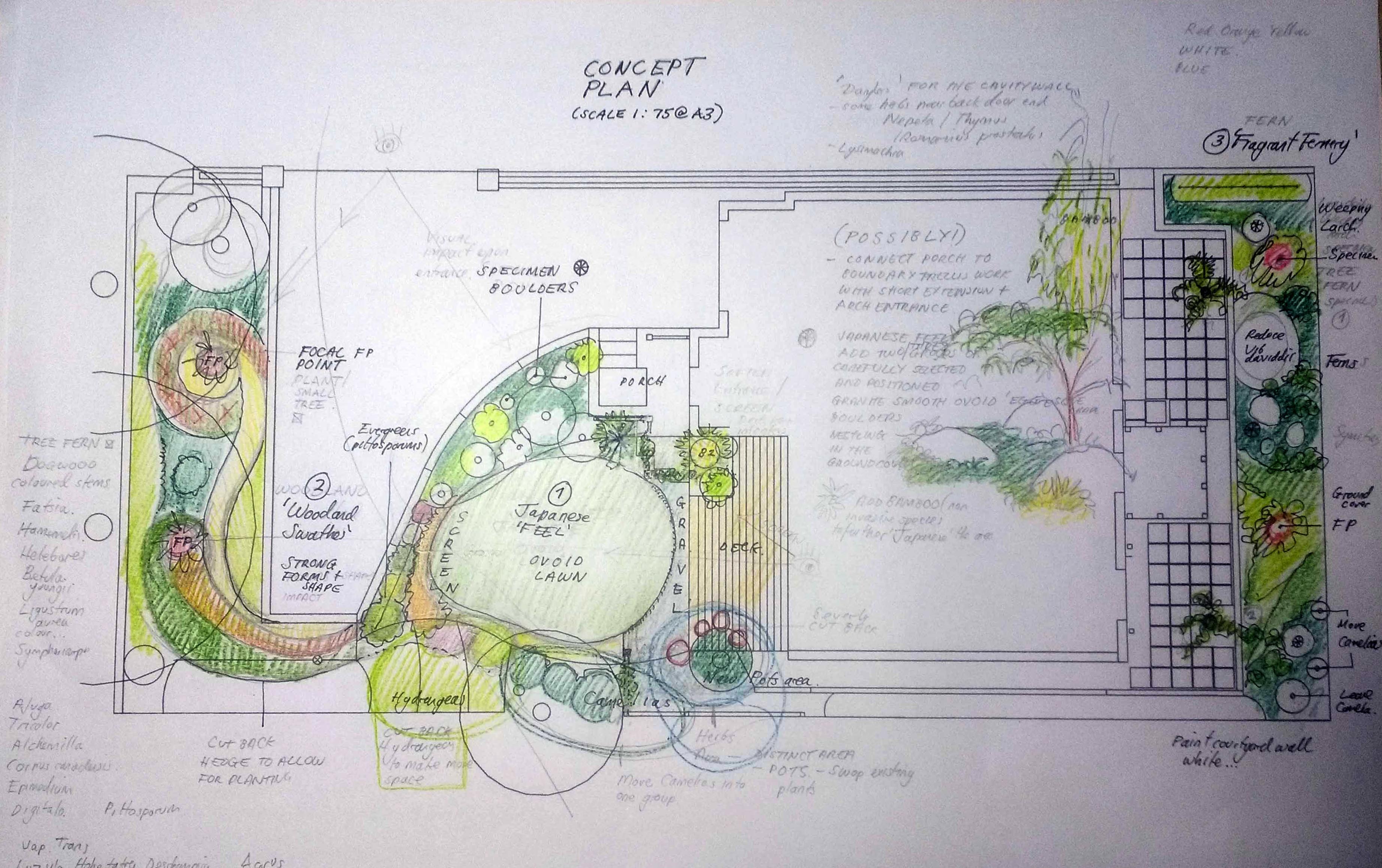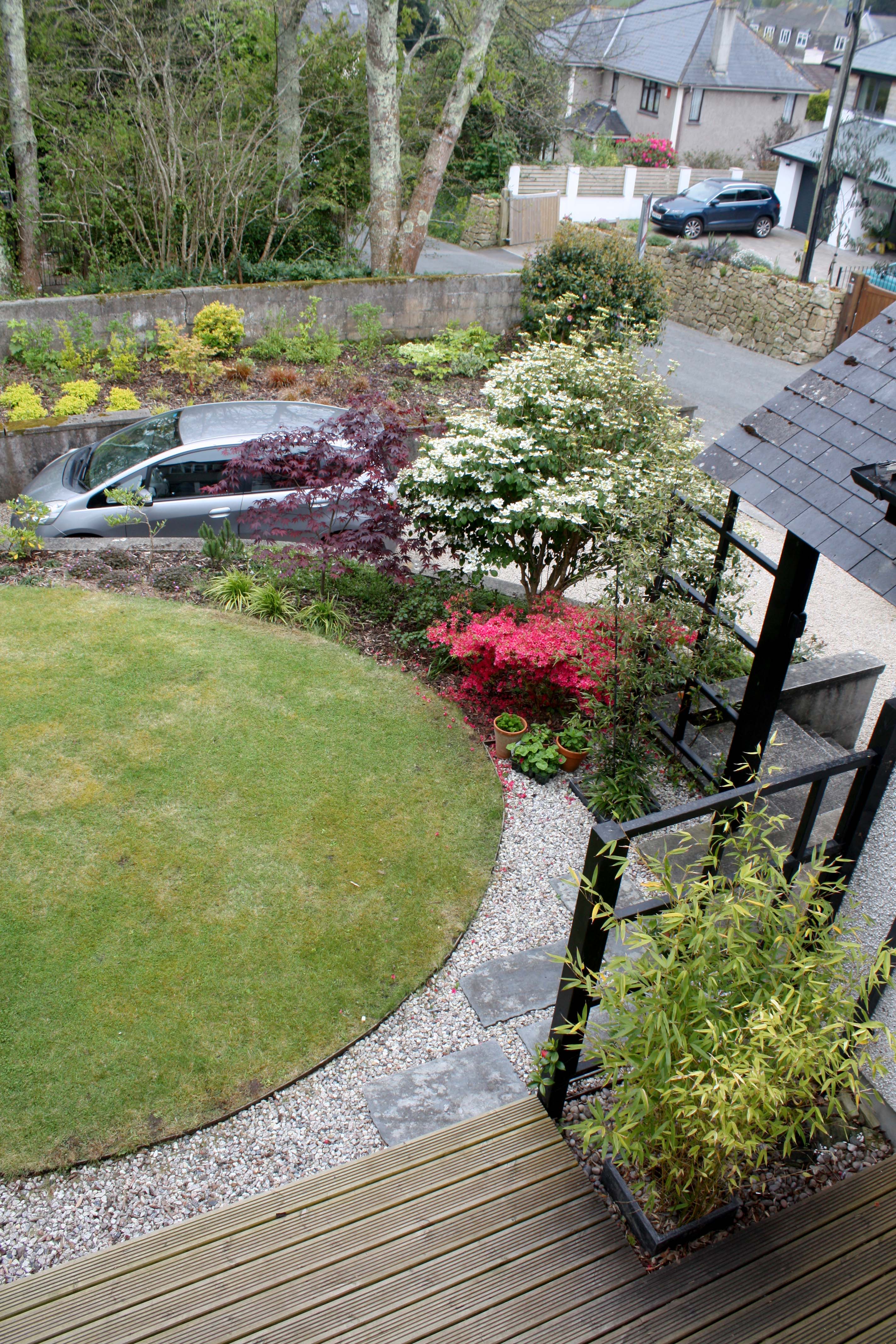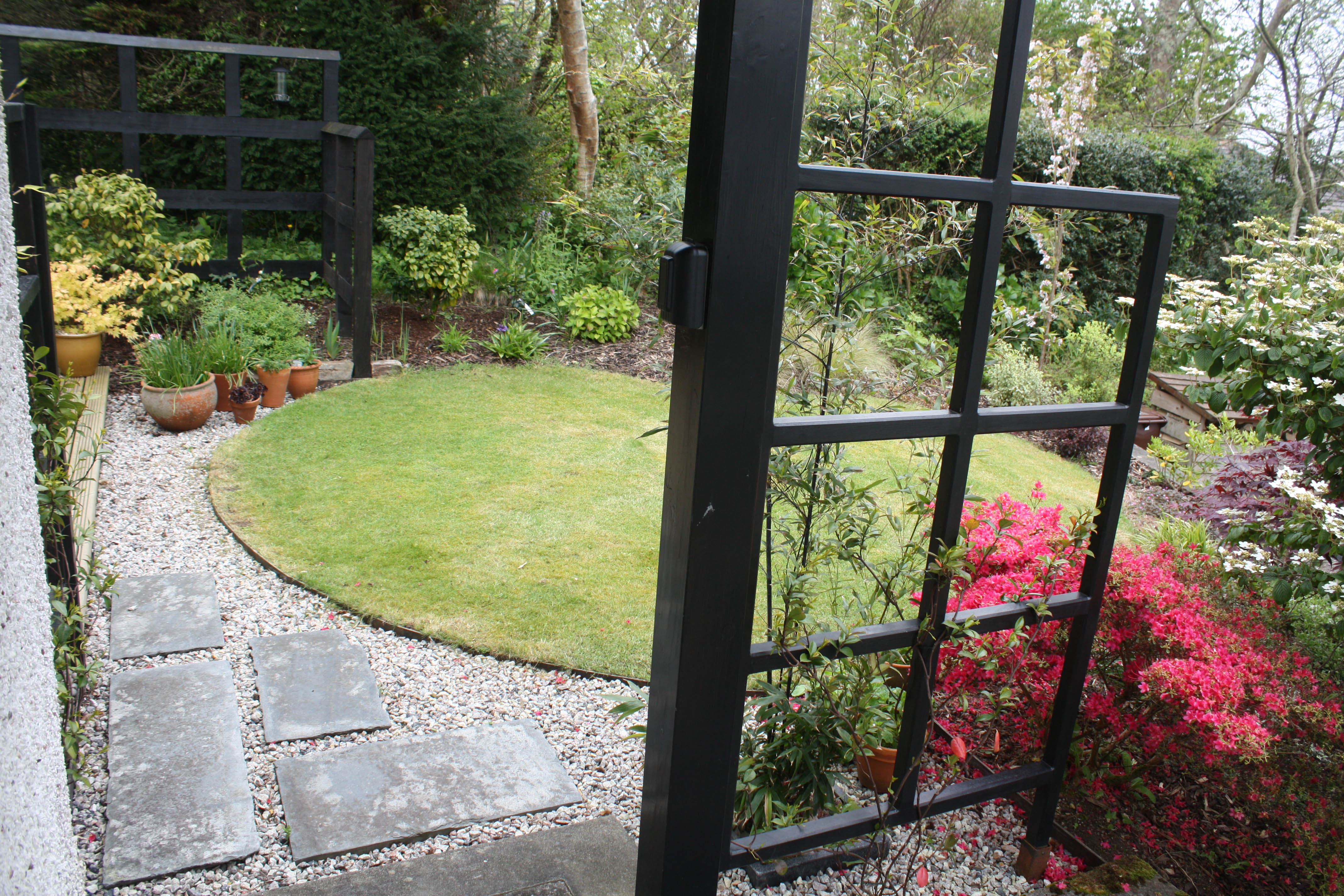 Existing Japanese style screening was matched, extended and planted with bamboo to enclose the decking and obscure views to the road. The lawn was reduced by 20% edged and made into a pleasing kidney shape and stepping stones and chippings added (re-purposed from elsewhere in the garden)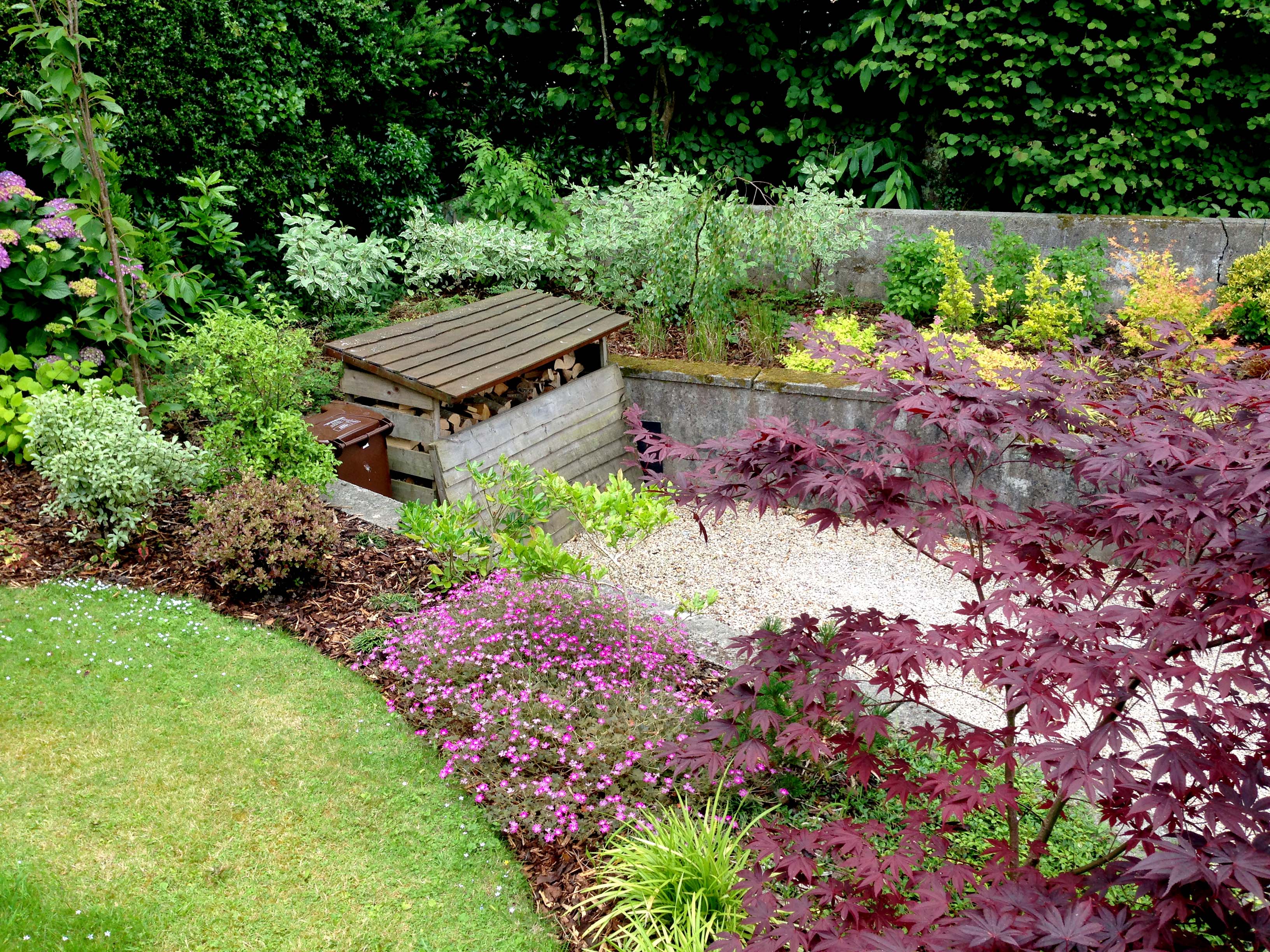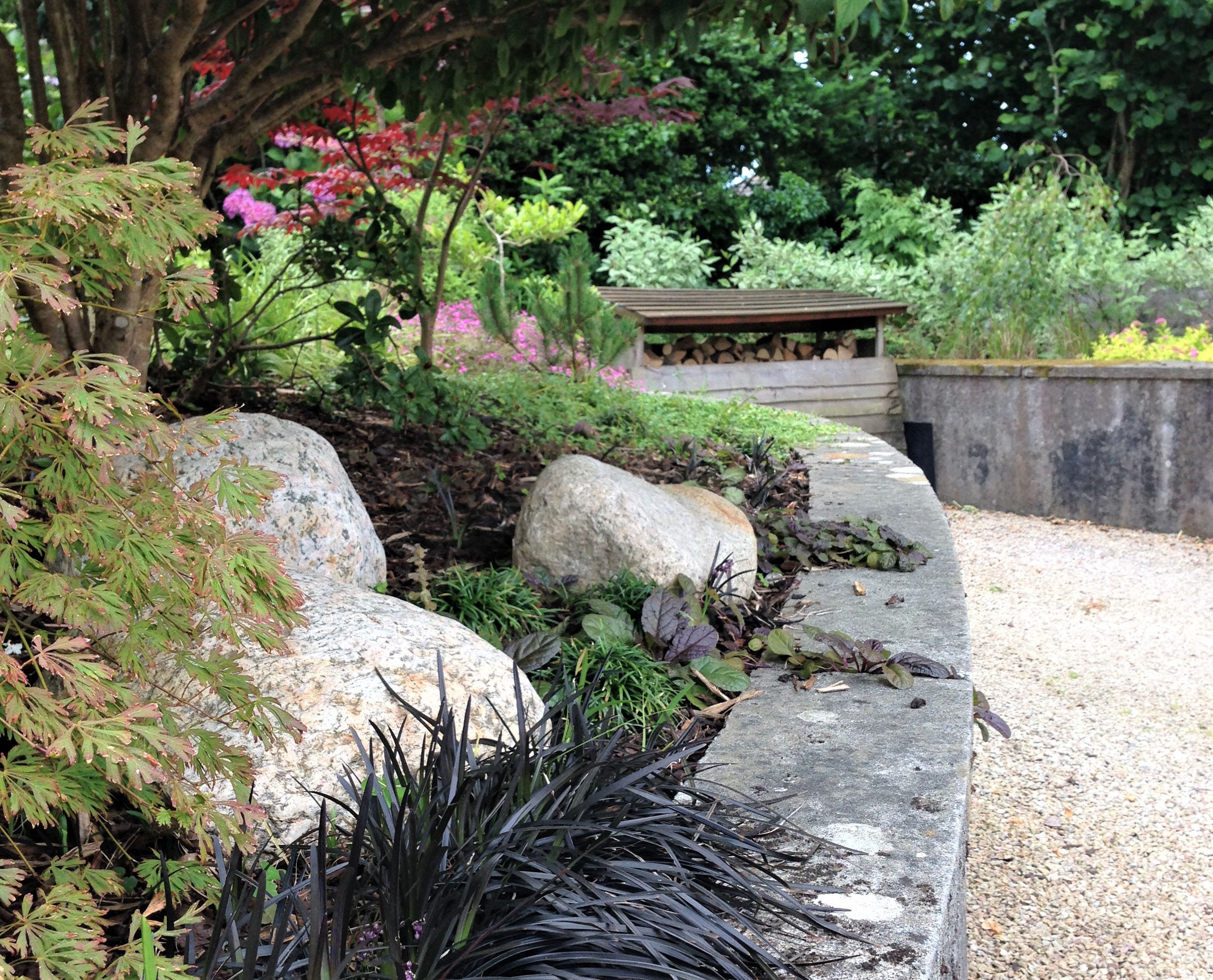 Meanwhile the problem area adjacent to the parking space retaining wall and below a large tree is replanted with light foliage plants and grasses to brighten a previously negelcted area.